Redevelopment of the historical former Moreas Hotel in Patras to operate as a Moxy Patras Marina Hotel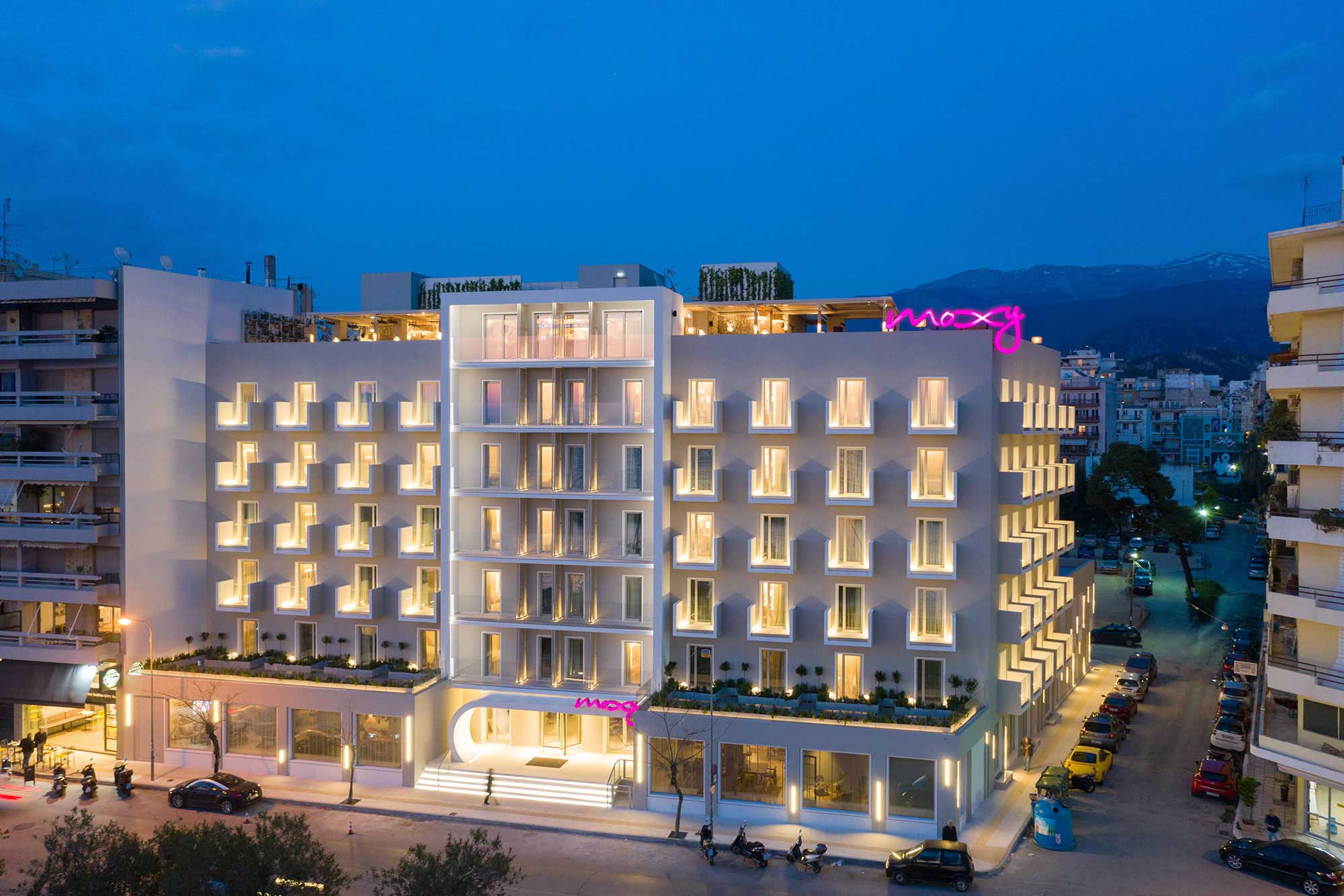 Full Development, Project Management
P. Panagiotopoulos & Associates
Pursuing LEED certification
The historical former Moreas Hotel in Patras was redeveloped to operate as a Moxy Patra Marina Hotel by Marriott International. The seven-storey building, which consists of 4500 sqm of superstructure and 650 sqm basement, opened its doors on April 2019.
The seafront hotel features 116 efficient rooms with lively public spaces, an outdoor swimming pool and a rooftop tapas bar with views to the marina.
Dimand has undertaken the full development management, including the concept design, design and construction management, cost control, financing and pre-opening management.